Black Flowers Wallpapers
Astounding Black Flowers
Astouding is the only word I could find to describe these Free Black Flowers Wallpapers.If we are to acknowledge the technicalities, it must be said that there are no real Black Flowers occurring naturally in nature. However, there are quite a few flowers that may appear to be black because of their very dark hue. These flowers are usually very dark purple, brown, red or blue in colour. Because of this darkened appearance, Black Flowers have become synonymous with all things mystical, secretive and mysterious. It is for this reason that many of us find them fascinating and find ourselves being drawn to them.
Some Black Flowering Plants
Tulip
Calla Lily
Daylily
Hyacinth
Pansies
Gladiolus
Chocolate Cosmos
Columbine
Snapdragon
Roses
Coral Bells
Black Flower Facts
Did you know that Lilies are used in China to thicken soups or eaten as a starch?
Did you know that Chocolate Cosmos are a type of Black Flowers that got their name because they smell like hot chocolate or vanilla?
Did you know that Black Pansies are believed to bring love to anyone who carries them?
Downloading one of these amazing HD Wallpapers will not be very difficult. All you will need to do is click on the download button located just below the image. There are bound to be quite a few images you like from this exquisite Free Wallpaper Collection.
From the Blog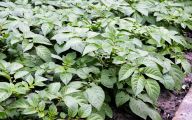 There are many Types of Black Flowers. Although not as popular as their red, pink or even white counterparts, black flowers have been found to be quite intriguing. That is because these flowers are quite rare and many even find them hard to understand. Why don't you take some time to examine a few and enjoy their true beauty. 1. Types Of Black Flowers 26 Free Wallpaper 2....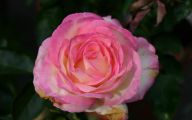 Very few people would get excited if they learned that there were black roses for sale. Black flowers tend to be very misunderstood. Not that many can appreciate their true beauty. But if you just took the time to look a little closer, I guarantee you will not regret the time you spent learning more about these magnificent flowers. 1. Black Roses For Sale 9 Desktop Wallpaper 2....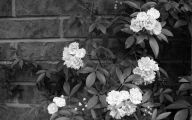 Real black flowers are extremely hard to find. But believe me when I say that they are truly remarkable. While a red flower says I love you, a genuinely black flower says I will go to the ends of the earth to give you what you need. Although black is usually associated with mourning, when accompanied by the right words, it can be used to represent genuine emotions. 1. Real Black Flowers 10...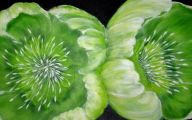 Pictures of green flowers are very popular these days. Green tends to be associated with luck and happy leprechauns. But flowers on a whole tend to have that effect. The more we surround ourselves with beauty, the happier we feel. And isn't it hard to hold on to happiness these days? 1. Pictures Of Green Flowers 14 Wide Wallpaper 2. Pictures Of Green Flowers 24 Free Hd...